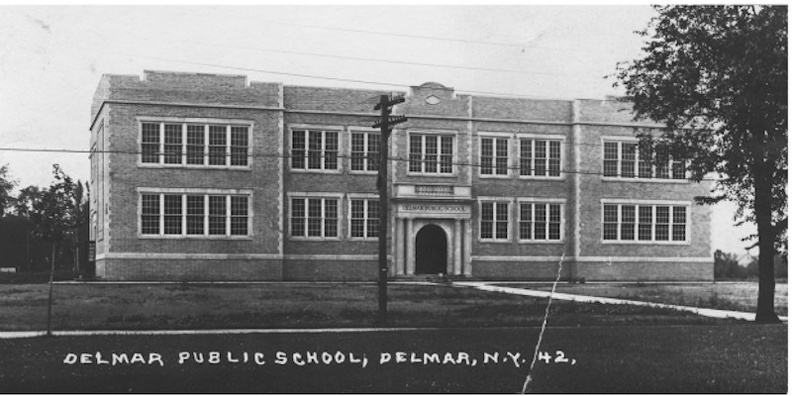 The Delmar Public School that in 1926 started a ninth grade High School
curriculum that would graduate it's first class in 1929. Prior to 1926 students
would commute to Albany High School or the Milne School to continue their high
school education. A separate High School was opened in 1934 and was replaced
with the current High School in 1954. This building is currently used as the Bethlehem Town Hall.