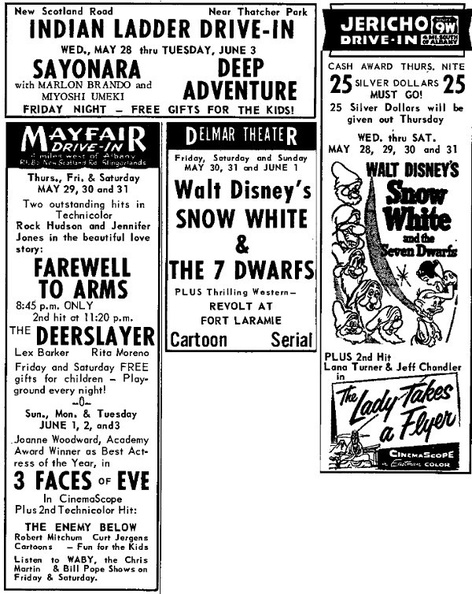 The Delmar movies that were advertised in the May 29, 1958 Spotlight. It's a really
good selection, covering all ages, many that are now classics. Do they make
movies like that any more?
Here's what happened to the theater and drive-ins:
• Delmar Theater: Opened in 1929, Closed April 4, 1959 after a double feature
screening of "The Bravados" and "The Fly."
• Indian Ladder Drive-in: Opening date: May 20, 1949, final season: 1975, after
screen tower was destroyed by heavy winds.
• Mayfair Drive-in: Opening date: August 2, 1957, demolished (date unknown)
and replaced by a golf driving range. Not sure what's there now.
• Jericho Drive-in: Opening date: June 14, 1957 and still operating.