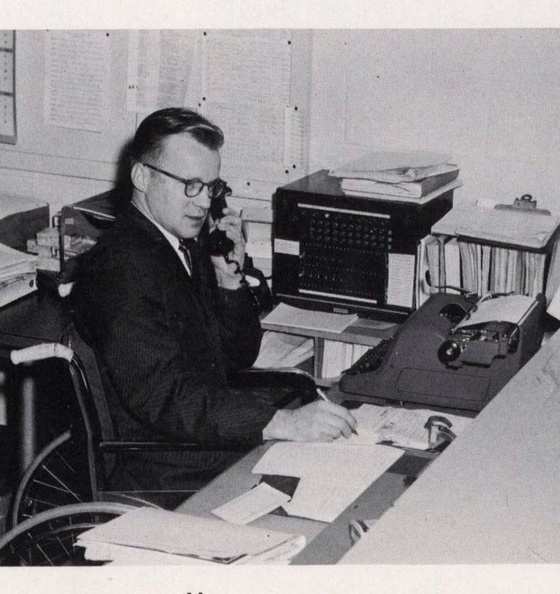 Any school is only as good as its support staff. Larry was an integral part of
the Main Office at the HS for many years. By all accounts, he was respected
and accomplished in helping students as well as faculty members. In time,
Larry became the manager of the Main Office. While this may seem
unremarkable, Larry Prater did his job from his wheelchair. As a young man
right out of high school in West Virginia, Larry had his father sign for him to
enter World War II. In the service of his country, Larry was part of Patton's
Third Army, Larry was severely injured while setting up cannons along a river
in Germany. This injury resulted in permanent disability. For his service, he
received a Bronze Star and a Purple Heart.