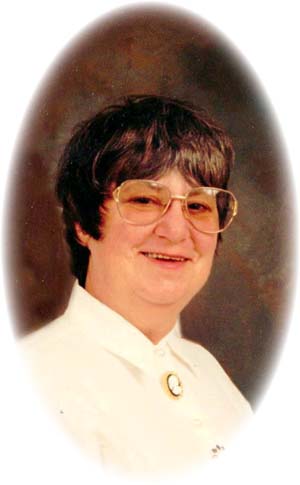 Longtime Delta Junction resident, Mrs. Judith "Judy" Anne Sowell, 67, passed away unexpectedly, Sunday, June 13, 2010 with her family by her side at the Fairbanks Memorial Hospital.
Judy was born March 13, 1943 to Olin & Hazel Herchenroder in Albany, NY. She graduated from Bethlehem Center High School in 1961. She then married Ed Smith and had three children and started her adventure to Delta Junction, Alaska. In 1971 they bought and ran the Evergreen Inn and C's Motel. Her love of animals also got her into raising silver fox, rottweiler and pappion puppies. She then went back into the restaurant business and reestablished the Miner's House and Hide Away. Judy married Gene Sowell in 1993 and became a snowbird until his passing in 2003. She continued to reside in Delta Junction and worked as the business manager for J-L Ventures. Judy was a member of Delta Sportsmen Association, Women of the Moose, Ducks Unlimited and the Delta Water Fowl Association, along with the Deltana Fair Association, where she volunteered many hours and years and was finally fair manager assistant before becoming the fair manager. This little fireball will be greatly missed by her community, friends and family.
She was preceded in death by her parents, Olin and Hazel Herchenroder; and daughter, Joyce Tuttle; and her husband, Gene Sowell.
She is survived by her daughter and son in-law, Lisa & Rodger Sturgis of Delta Junction, AK; son and daughter in-law, Mike and Robyn Smith of Delta Junction, AK; and her many grandchildren, Michelle & Megan Tuttle, Robert & Samantha Smith, Delaney, Shaun, Joe, Tyler, Trevor, Travis, Walter, Sarah, Logan and Morgan; sisters and brothers in-law, Lynn & Richard Hummel of Glenmont, NY and Sandra & Robert Callaghan of Lake Clear, NY; sister, Pamela House of East Berne, NY; along with many cousins, nieces and nephews.
Memorial services will be held 2:00 p.m., Saturday, June 19, 2010 at the First Baptist Church, 1801 Richardson Hwy. in Delta Junction.
Condolences or cards may be mailed to the family at P.O. Box 817, Delta Junction, AK 99737.
Arrangements were by the Fairbanks Funeral Home & Crematory.
Ryan Mills, Funeral Director