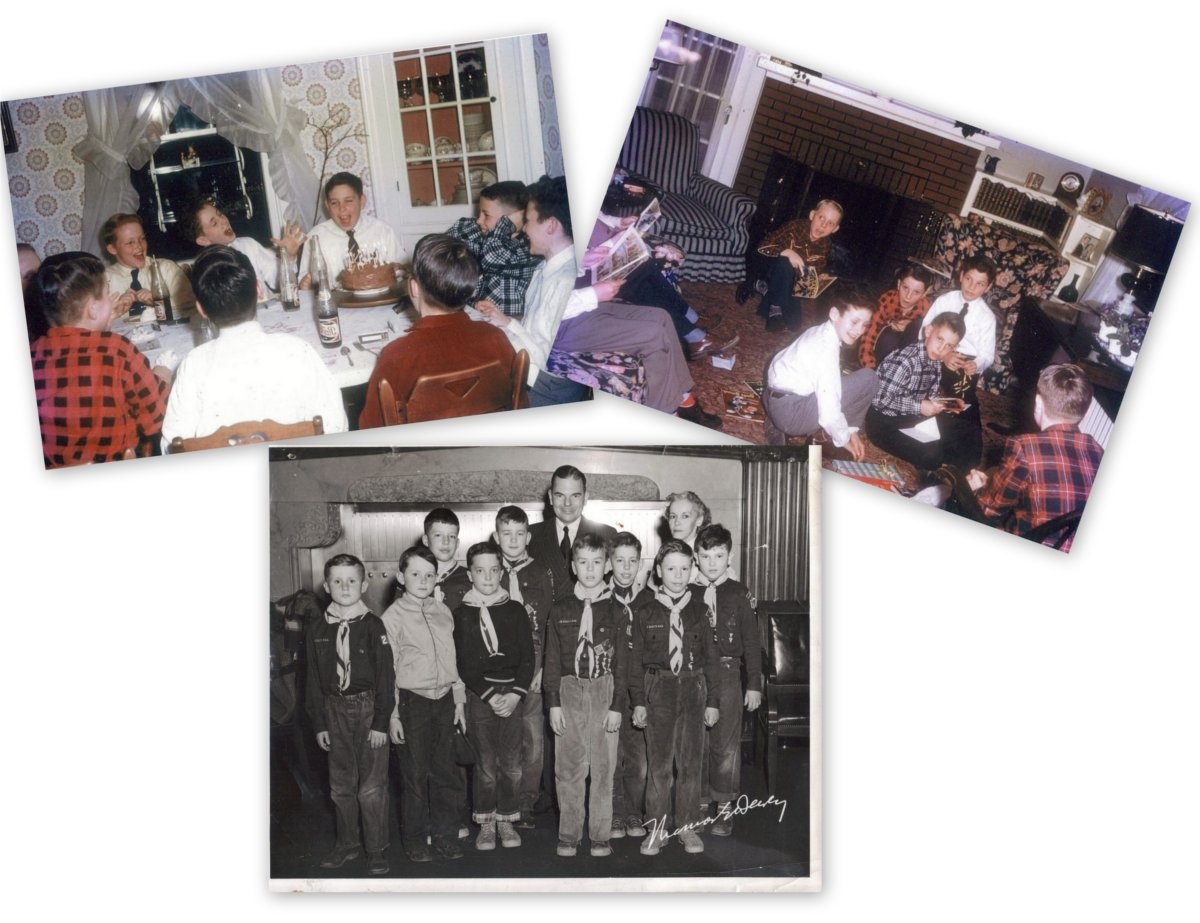 Pictures from Ken Goeldner
Here are some really old pictures. Birthday party 1 and 2 are shots from one of my birthday parties, and it shows you how the times have really changed. See if you can identify Dennis Mullen, John Newell, Bill Hunter, Danny Poillon, Bob Simmons, George Meyers and me.

Cub Scouts and Governor Dewey is even older. Do you recognize John Graves, Tom Cole (and me)? Or anyone else?